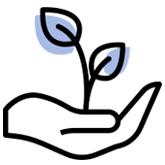 The Founding Fellow Program
With membership of our exclusive Founding Fellow Program you gain the first-mover advantage and become part of the path-breaking work we are doing with the YogiMeter self-discovery tool.
You can share your feedback and expertise, offer suggestions and advice, ask questions about specific parts of your report and get insights and answers from the YogiMeter expert
Your participation will sharpen the program for future generations.
This section is Locked! If you want become our Founding Fellow, unlock the year long YogiMeter Program.